Coyote partner with Radius Data Exchange
We're thrilled to announce a very exciting partnership with Radius Data Exchange, to further enhance the Coyote ecosystem of connected solutions.
This latest product release provides users with comparable market data from Radius Data Exchange, without leaving Coyote.
Radius is a data-sharing platform where many of the UK's leading commercial agents and principles contribute information on investment transactions, lettings deals and occupational sales to the Radius platform – helping to create an accurate and comprehensive picture of the UK's real estate market.
Now you can view comparable market data from Radius, in relation to the asset record that is being underwritten or managed in Coyote.
Through the advanced map view in Coyote, customers can toggle one (or all) of the following options from Radius:
Investment Sales

Lettings Deals

Occupational Sales
Contextual results are displayed; matching the asset class of the record that you're currently viewing and based on the area within your current zoom level.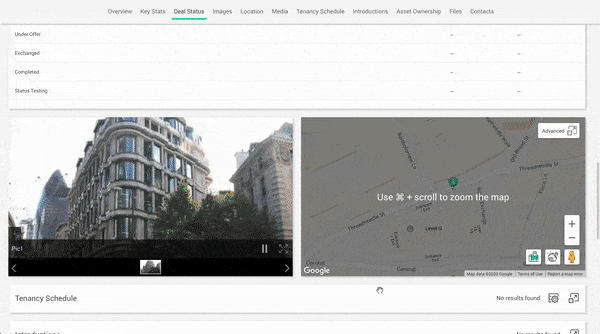 Acquisition and investment teams can now effortlessly analyse capital values and yields achieved in the past; using historical performance to forecast trends accurately, validate underwriting assumptions, and ultimately expedite investment decisions.
Using comparable lettings data from Radius, asset managers and investment teams can validate ERV's quickly and efficiently – with easy access to transaction details, as well as the parties involved.

How does it work?
If you are a current Radius client, your Client Services team will be in touch to get you up and running.
If you're not a current Radius client and would like a free trial to explore how Coyote and Radius can provide you with a greater competitive advantage, please get in touch with your Client Services team.
---
We're open to collaboration!
If you're a real estate technology provider and you'd like to discuss partnership opportunities, please get in touch with our product team via info@coyote.co.uk.