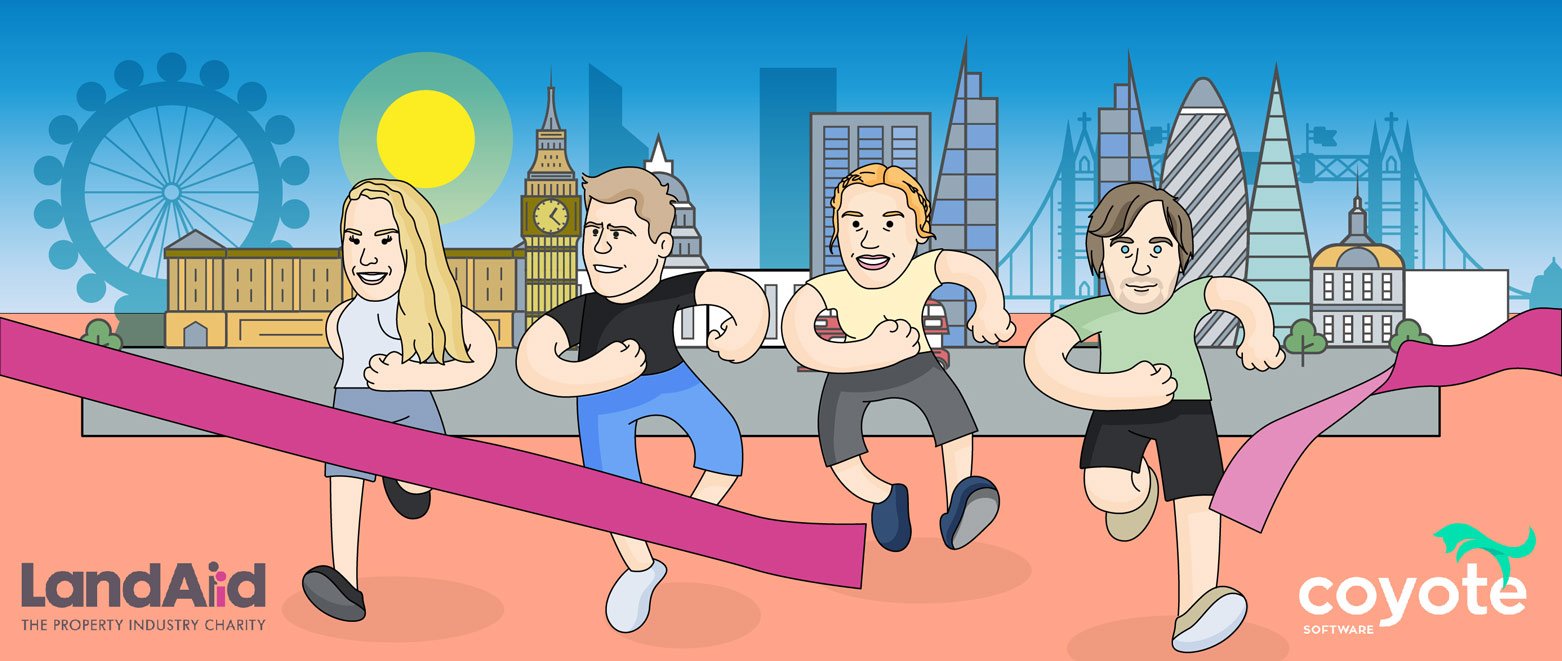 For the entire month of October, Coyote have nominated a team to take part in Steptober, a UK-wide initiative, set up by LandAid, which will see over a hundred teams from across the property industry competing to see who will take the most steps, all for the purpose raising money to end youth homelessness in the UK.
In teams of 4, all competitors including Coyote will be racking up as many steps as possible throughout October, leading up to LandAid Day where the final standings will be announced. The top teams will receive some great prizes, provided by a series of event sponsors. The team with the lowest step count will receive a wooden spoon. If any of the Coyote steppers end up with this spoon, there will be dire consequences!
What is LandAid?
LandAid is a charitable organisation which brings the property industry together to provide safe, suitable and affordable accommodation for young people facing homelessness with the hope of giving a brighter future.
By bringing together businesses and individuals from across the industry to support charities which deliver life-changing projects for young people who are, or have been homeless, LandAid awards grants to exceptional charities in the UK who are working to tackle youth homelessness.
The ultimate goal is to facilitate the provision of much-needed homes for young people, but LandAid also provides free professional property expertise and know-how to charity partners, all on a pro-bono basis.
Get Involved
You can support LandAid via team Coyote's JustGiving page, where all monies raised will go directly to supporting the great work that LandAid do. Click the image below to visit the JustGiving page: