When he is not fulfilling his role as the Chief Executive of commercial property software platform Coyote, Oli Farago can be found in the skies training for his helicopter licence. He cannot dedicate as much time to it as he would like because now that his fast-growing business has also taken off, he has little time for hobbies.
So just over a year later, how is the new company faring and how does Farago expect it, and the PropTech sector, to evolve?
Coyote started as a piece of software developed by and for pan-European investment manager M7 Real Estate in the wake of the financial crisis to track market activity and manage sizeable portfolios. M7 created the software because, as Farago – who was M7's chief technology officer at the time – puts it, there was "no choice but to build it".
It was 2009 and the 10 founding directors of M7 started with a blank sheet of paper – they knew they wanted to make efficiencies but they were not sure how to. Farago's role was to find the most innovative way to enhance business performance.
"We looked around at how we could make ourselves more efficient than any other property company out there," he says. "We looked at what technology we could buy to power our fund management platform, but we couldn't find anything." So they created it themselves.
Farago used his software development experience to write the code for the software and six months later the first version of Coyote was born. 
"We make it easier for our clients to buy assets and portfolios"
He explains how it works: "We track an asset through its lifecycle, from when it's first introduced by an agent as an asset that you might want to consider as an investment and ultimately all the way through the acquisition process and then through the asset management process, until the point you come to sell it. In a nutshell, we make it easier for our clients to buy assets and portfolios and then to manage those assets and portfolios."
When a client hears about an available asset, they search for that asset in Coyote to find out if anyone else in their business has looked at it previously. If there is no existing data on the platform, the client will log all the data from the agent on Coyote, including the potential returns of the deal, so that it can be analysed by the company.
The integrated system also provides third-party market research to aid the client in the decision-making process. If a deal is agreed, the client will use Coyote to generate all the documents required to send to banks, lawyers and internal stakeholders.
To do this, the software stores all of its clients' data in one central location in order to allow them to have what Coyote calls "a single source of truth", as well as access to workflow and task and document management systems.
The platform has evolved under Farago's leadership. Features and functionalities have been added and Coyote now has two modules: Coyote Market, which enables users to store property data and track market activity, as well as to monitor their deal flow; and Coyote Managed, which provides real-time management information on portfolios and integrates with other specialist property systems such as Realla, Yardi, Qube, MRI and Tramps.
"I think the main thing that makes Coyote different from anything else is that it was built by a real estate company," says Farago. "Everything in Coyote has been specified by a property professional trying to make their life easier."
Growing client base
Clients' staff can log in and make use of the software, as can their external advisers, and they pay a per-user fee each month. Clients – which range from niche investment managers to national and global property companies – include GVA, M J Mapp, Delin Capital, Palmer Capital, Investec Bank, Global Mutual and Stenprop.
Its growing list of high-profile clients is the reason Coyote has had what Farago describes as a "phenomenal year", growing rapidly since the company began operating independently from M7 in 2017. Its team has also grown from six people to 25, which Farago says is "one of the things I'm most proud of this year".
He is also proud of the transition from a piece of software designed by and for M7 to a business in its own right. Interest from people outside M7 who had seen the platform persuaded Farago and the team to launch Coyote as a separate business.
"I think our biggest success was proving that it can add value to other companies, too," Farago says. "We had to integrate with 27 different property management systems, so we made that process deliverable and then we saw lots of new clients."
So what is next for the PropTech company?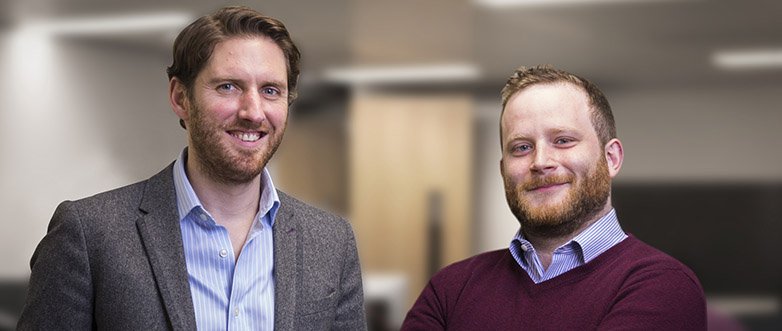 One focus, Farago says, is to foster more partnerships and greater collaboration. "We work together with companies because we have a massive philosophy around collaboration," he says.
Farago hasn't been afraid to team up with other leading names in PropTech like Andy Miles' Realla
Earlier this year, Coyote struck up a partnership with commercial property search system Realla in a bid to solve this problem and to enable customers "to use any system for any part of what they do without restriction".
Working with competitors "shouldn't matter", he says, because clients will ultimately decide, and buy into, the service that works best for them.
More collaboration
He predicts there will be more collaboration and mergers and acquisitions activity in the PropTech sector because the "fundamental point is that a property company is never going to buy 20 different solutions".
As for the future of PropTech, Farago believes awareness is growing. "If we look at where we were last year, I think real estate was going through a huge process of education and discovery where the property community and the tech community were teaching each other what they needed," he says.
"Property companies are seeing what works, what doesn't and what they should do more of"
As a result, there was a lot of interest in PropTech, but nobody was really throwing money at it. "This year, we are seeing more experimentation and property companies are seeing what works, what doesn't and what they should do more of," Farago says.
As PropTech moves from its infancy to a more mature sector, the biggest challenge, he says, will be communication between the property and tech communities.
"It has to be good, it has to be real and it has to work both ways," he says, because if the tech community does not have enough information to solve its clients' needs, people will not buy the products they create.
Farago is determined to gather as much information as possible and to be visible, to ensure Coyote remains a useful resource for clients. "We go to every event, we host our own, we build relationships and we keep them alive," he says. "Coyote is always talking, talking, talking and doing, doing, doing."
---
This article originally appeared on Property Week, on Fri 5th October 2018.