Advanced mapping
New year, new mapping! Wherever you see map features in Coyote Market or Coyote Managed, the design has been streamlined and the user experience improved.
In essence, map elements within Coyote are now slicker and easier to use: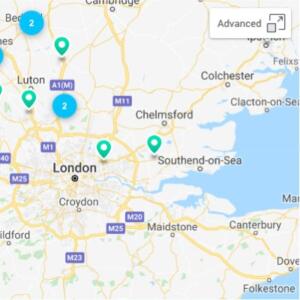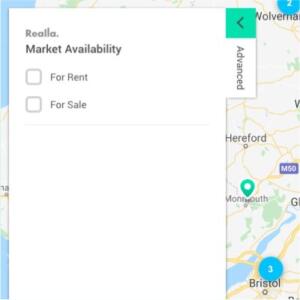 We've also made enhancements to the mapping engine, which, although doesn't sound that exciting, is paving the way for some exciting new features in a future release.
Custom Key Stats | Coyote Market
When importing underwrite models into Coyote, we extract and save lots of your custom data points. While these custom data points are used for producing reports, they weren't previously on display in the Asset record.
Following this release, we can now customise the Key Stats section of the Asset record to display any custom data points mapped from your underwrite model. These custom Key Stats can be grouped into sections, giving you even more control over how your data is displayed in Coyote.
Please speak to your Client Services Manager to activate this feature on your account.
Add web links to text fields
You can now create a URL link within a free-text field. Simply highlight the text you'd like to link, and click the link icon in the format toolbar.
Don't forget to include a prefix of http:// or https:// for any links you create.
---
Submit a request
As with every Coyote update, we've made improvements behind the scenes and fixed more bugs.
Like to see a new feature in the next Coyote update? Complete the form below or email your suggestion to support@coyote.co.uk.