Property management teams have had their work cut out for them since the start of the pandemic back in March 2020. Tenant expectations are at an all-time high, and simultaneously, many landlords face increased risk and exposure across their properties.
I want to look at how technology can empower property management teams to unlock new initiatives and maximise portfolio performance for their clients without bypassing the quality and efficiency of the services traditionally associated with property management – such as reporting.
1. Log everything! (No matter how small the update)
Whilst some tasks do not lend themselves to a quick 5-minute burst of attention; there's never a better time to update tenant notes than in the present moment. With best intentions, you're unlikely to add the maximum level of detail if you wait to update your notes when back at your desk.
By integrating with many property management systems, Coyote provides PMs with direct access to live tenancy data for all the assets they look after. Unlike property management systems, Coyote is easily accessible on mobile and tablet devices. Team members can add photos of onsite issues, assign tasks to colleagues and attach notes to an asset record in just a few seconds.
Imagine your colleague is sitting in the office pulling together a report for a client, and you're out visiting a tenant of that same client. Any information you add to Coyote will be available to that colleague, and your client, instantly.
This means that everybody is working from the same, up-to-date and correct information. Ultimately, you and your clients can make quicker decisions and know with certainty that you've considered all relevant information when doing so.
Promoting a culture of agile working frees up time and resources, increases the efficiency of updates, and ensures your clients receive accurate information in real-time.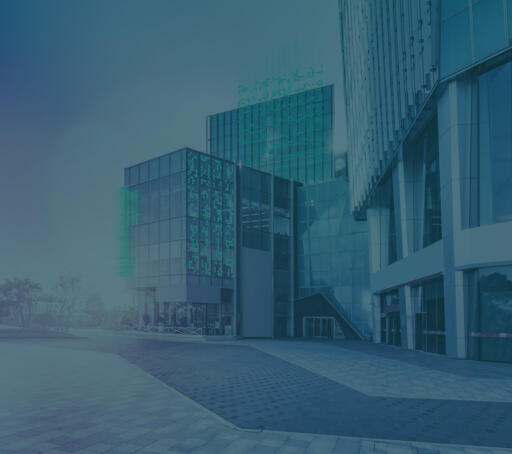 Capture all of your data with Coyote
"*" indicates required fields
2. Agree on your one source of truth
Property managers are often in the middle of conversations between tenant and landlord. These types of conversations may happen in person, over the telephone, by email or by text – and it can be easy to lose track of where that snippet of information lives.
The first thing you can do is reduce the possible points of reference and create one source of truth for you and your team – a CRM for your real estate data.
You likely already know what information you'll need to reference again in the future and that which is of interest to your clients – photos of maintenance issues, key details picked up in tenant conversations, to name a couple. By logging everything in one place, you and anyone else in your team will always know where to find what you're looking for.
Property management teams using Coyote as their one source of truth have complete control of the data points. We work with our clients during the onboarding process to tailor which elements will be pulled nightly from their property management systems. Any information not already picked up through the PMS can be established in Coyote, enabling the team to report the most relevant information to their clients.
The property manager can grant third party access to the platform for their clients. The client receives a login of their own, meaning they too can access the most up-to-date and correct information – as and when they need to.
For example, if the client wants an up-to-date tenancy schedule, they can log into Coyote and download the report instantly for themselves. There's no need (for them) to make calls or send an email and then wait for priorities to be aligned.
3. Make your data work for you
Investors look to property managers to act as their consultants on the ground. While there are always prospects for a rent increase on a property, that could be two to five years off – depending on the market. Property management focuses on maintaining and building asset value now.
To offer actionable insight to clients, PM's need first to be able to explain: What has happened? And why did this happen? Understanding why something has happened is the first step to making sure it doesn't happen again.
Let's say you've noticed an increase in tenants serving their break notice at a particular property. Why is that happening? – perhaps the rent is deemed too high, or the property standard is slipping.
In the first instance, you need to collect the relevant data in an accessible format. There's no use burying key information from onsite tenant conversations in a notepad at the bottom of your bag, for instance. Everybody needs access to the same data in order to extract the necessary insights.
Many property managers depend on several different pieces of software in their day-to-day role, which also means they're often working with siloed data. There's no way to analyse it without extensive analysis and formatting of data from different sources, which is time-consuming.
That's why we created Coyote. To help commercial real estate professionals collect property, tenant and contact information in a centralised dashboard that streamlines all that data allowing you to understand what is going on with your properties.
For example, suppose you could track rent payments, maintenance and tenancy renewals, all in one platform. In that case, you'd be able to identify a correlation between the maturity of arrears, maintenance issues and notice being served.
In conclusion
Use the tech stack available to you. We're living through one of the most significant cultural shifts in living history – something the COVID-19 pandemic has only amplified, and technological advances have the ability to optimise your property management operations and release your team to provide even more value for your clients.